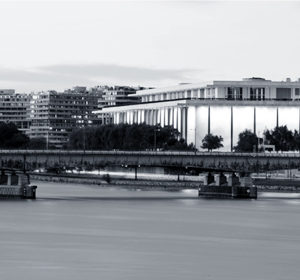 We believe that a client's challenge becomes our challenge, their crisis becomes our crisis…
For more than 20 years, Fierce Government Relations has provided unparalleled strategic advice to help clients achieve their public policy objectives. As a small, all-Republican lobbying firm with decades of experience in both the private and public sectors, our talented professionals leverage their in-depth knowledge of the legislative process, executive branch, and business community to drive real results, meet our clients' needs, and affect the change our clients seek.
We take pride in both the quality of the service we deliver and our commitment to results that matter.
Our client-first drive distinguishes us among government relations firms. Our clients trust that we won't tell them what they want to hear, but rather what they need to know to meet their public policy goals. They know we work tirelessly with them every step of the way to accomplish meaningful results.
We have the experience to design and execute smart, creative, and effective strategies on their behalf, and ensure that advocacy has the greatest impact. Our track record at winning tough, bipartisan legislative fights reflects the success of our approach.
At Fierce Government Relations, your challenge becomes our challenge, and our top-notch team of professionals will work tirelessly on your side until your goals are achieved.